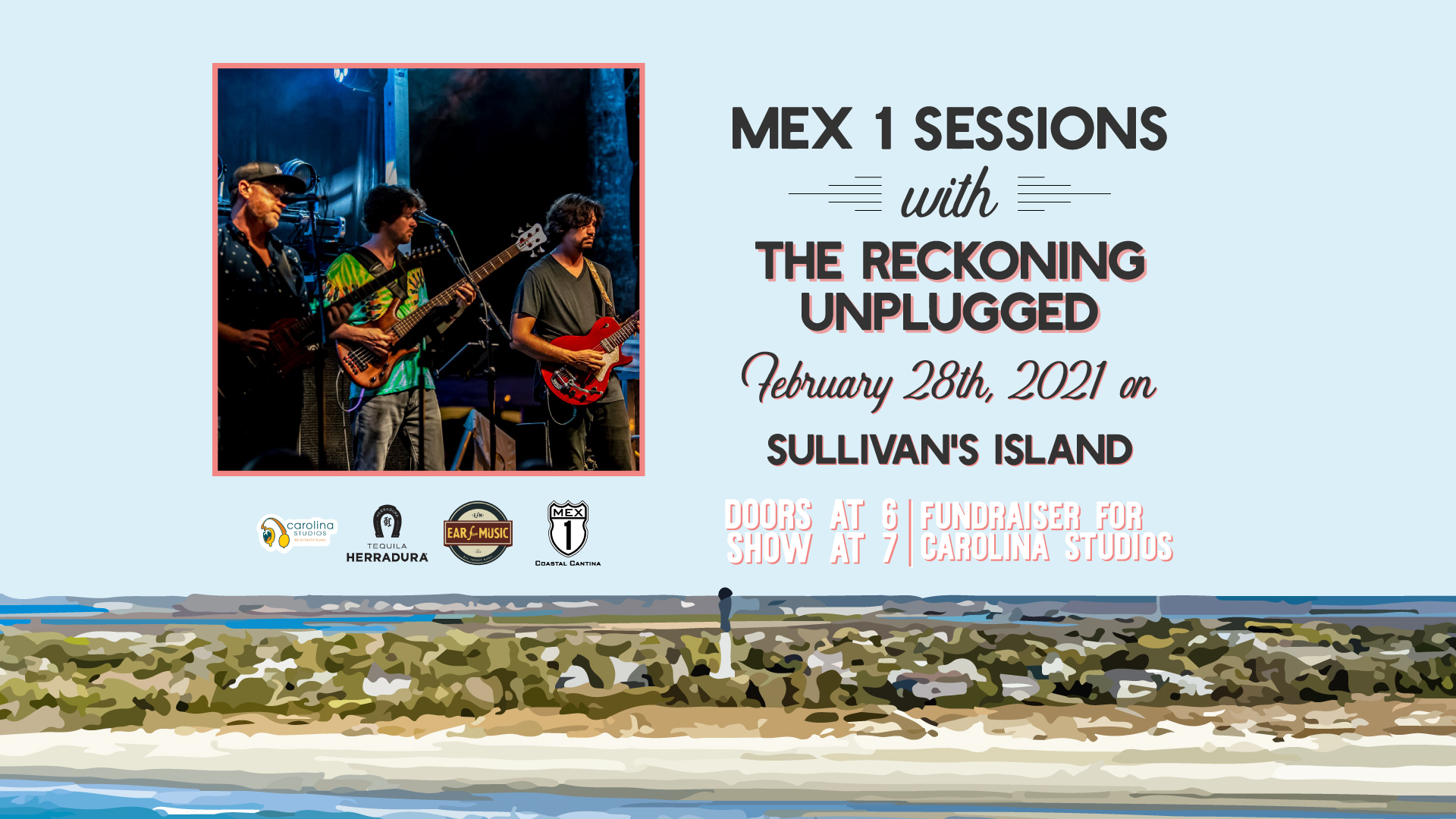 Mex 1 Sessions with The Reckoning
Mex 1 Coastal Cantina in conjunction with Ear for Music is excited to bring you our next installment of #Mex1Sessions with The Reckoning Unplugged on Sunday, February 28th! This special evening is one you don't want to miss as we are only selling a limited amount of tickets for an intimate and unplugged experience on the Island.
Based in beautiful Charleston, South Carolina, The Reckoning offers a fresh new approach to the seemingly infinite library of songs and soundscapes that can only be defined as "Grateful Dead". Celebrating the band's entire catalogue of material as it developed and danced through the decades, The Reckoning leaves no leaf unturned, and the music never stops!
We are selling a limited amount of tables as well as a limited amount of general admission tickets which will be first come first serve for the bar. Please see the attached layout to buy your table. We are only selling the tables as groups, so no splitting up the tables. We please ask everyone to show up wearing a mask. When seated at your table, you can take off your mask. When walking around the restaurant, we ask that you put the mask on and follow social distancing guidelines.

Carolina Studio's mission is to provide students a safe environment that fosters creative, educational, and career-focused initiatives through music, technology and media arts. Doors open at 6pm with music starting at 7pm. Grab some friends and drop in for dinner and a chance to meet the band before the show!

Check out more info on Carolina Studios at www.carolinastudios.net/