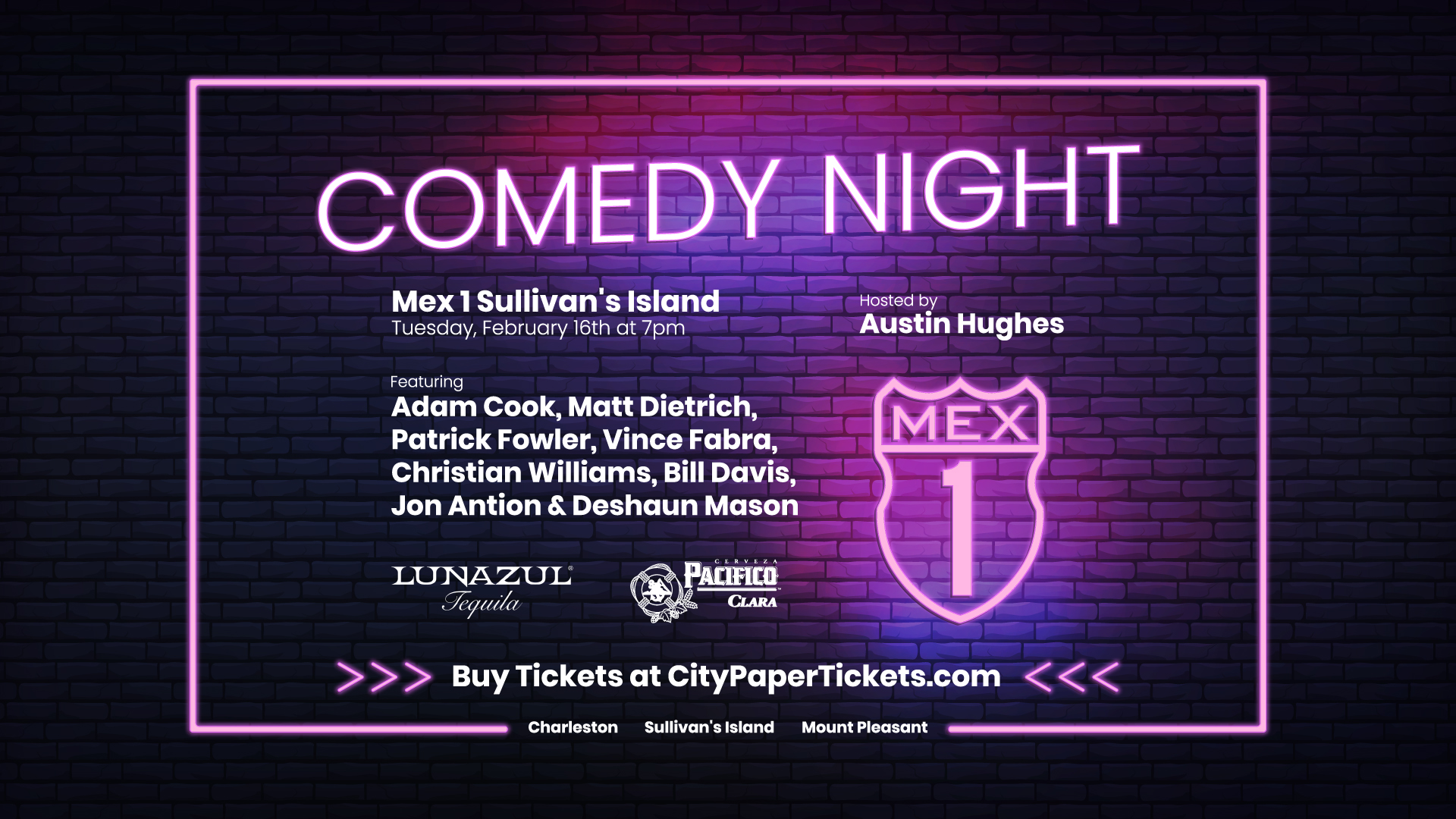 Comedy Night at Mex 1 Sullivan's Island
Comedy Night has been a huge hit here at Mex 1! Our last turnout was amazing and sold out in a few days. So we are bringing back another Comedy Night, this time on Thursday, February 16th starting at 7pm. Tickets will be sold, at just $5 a seat, to ensure better sound, safe distancing and an all-around better night. We will be selling tables and first come, first serve bar seats as general admission. Come laugh it up with a hilarious group of local Charleston comedians guaranteed to make you chuckle.
Our Emcee for the evening is Austin Hughes, a celebrated local comedian known for taking us back to our awkward teenage years. We will also have some hilarious stories from some other lowcountry locals like Adam Cook, Matt Dietrich, Patrick Fowler, Christian Williams, Bill Davis, Vince Fabra, Jon Antion, and Deshaun Mason. Drop in for a night of guaranteed laughs, awkwards stories and some of the best Tacos and Tequila in town.