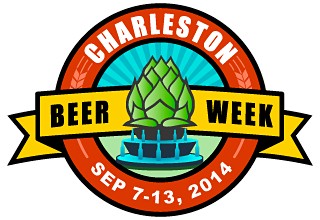 Home Team BBQ West Ashley presents
Stone Brewing Company & Allagash Brewing Company Beer Dinner


An Official Charleston Beer Week Event

Home Team BBQ's West Ashley location (1205 Ashley River Road) will host a special dinner with Stone Brewing Co. and Allagash Brewing Company on Tuesday, September 9 at 7:00 PM during the 2014 Charleston Beer Week. For the dinner, guests can enjoy a four course tasting menu featuring new and rare selections from the two breweries paired with Home Team BBQ's award winning BBQ including items like beef ribs with street corn and salsa verde and smoked pig head torchon-tots with seasonal salad. There will be a pairing from each brewery per course including the Allagash's Golden Brett American Ale vs. Stone's Matt's Burning Rosids Imperial Cherrywood-Smoked Saison, Allagash's Bourbon Barrel Black Belgian Stout vs. Stone's Arrogant Bastard Ale in Bourbon Barrels, Allagash's 2013 Four Belgian Style Quadraple vs. Stone's Quadrotriticale Belgian Quad Ale and Allagash's Odyssey Oak Aged Dark Wheat vs. Stone's 18th Anniversary Double Brown IPA.