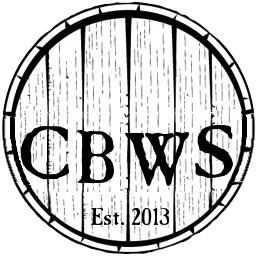 Charleston Brown Water Society 2015 Summer BBQ Invitational
After a successful event in 2014, the Charleston Brown Water Society (CBWS) will once again host a Summer BBQ Invitational on Sunday, July 12, 2015 at Holy City Brewery (4155 Dorchester Road). This year, the non-profit society will bring several national BBQ legends to the area—Pat Martin of Martins Bar-B-Que Joint in Nashville, TN and Mike and Amy Mills of 17th Street BBQ in Illinois. They will join local barbecue pitmasters Aaron Siegel, Taylor Garrigan and Madison Ruckel from Home Team BBQ.

Each of the pitmasters present will be cooking a different cut, and sides will be on the menu as well (menu TBA). To complement the BBQ and fixings, Holy City Brewery will serve beer, local bartenders will pour spirits from Medley Bros, Smooth Ambler, Chattanooga Whiskey and Wild Turkey, and Kelly Chu of Aya and Red Orchids will serve special ice creams. The event will begin at 4:00PM and cost $60 per person. The price of admission buys one round of food. Live entertainment will be by Reid Stone and Guilt Ridden Troubadour.

New this year is a VIP ticket that includes two meals and access to the CBWS VIP Tent and a special bar run by Alba Huerta, partner at The Nightingale Room and The Pastry War and owner/operator of Julep all in Houston, TX. The VIP ticket will cost $150 and a limited number will be available.

Attendees must be 21 and older to attend this event.